Producer - Lance Samuels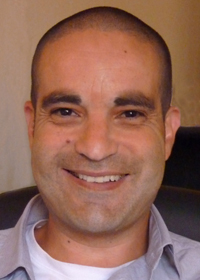 Lance Samuels first entered the Film industry in 1991. He quickly advanced through the ranks to become South Africa's most experienced and sought after Assistant Director, working on all major productions shot in South Africa. In 2000, Lance joined New Africa Media Films (NAM Films) to head up development and facilitation. During this time, NAM Films produced the horror film "Slash" which was sold to Universal Pictures and First Look Media. In 2004, Lance founded Out of Africa Entertainment, in order to better service and produce both local and International productions. Out of Africa Entertainment is now the premier Production company in South Africa, with offices in Johannesburg and Cape Town. Currently over 80 hours of International television series, and 3 to 4 features every year are being produced by Out of Africa.
Lance was featured as the leader of the SA film Industry in the top 50 entrepreneurs in Southern Africa. He has recently produced "The Bang Bang Club" which saw its World Premiere at Tribeca in April 2011 and "Schuks Shabalala's Survival to 2010", which is South Africa's highest grossing film of all time. Lance recently produced the feature film "LUCKY" which has been accepted into the 2011 Toronto International Film Festival. He also co-produced "The Runaway", "Wild at Heart" and "Beaver Falls". Lance is proud to head up a dynamic team that reflects a new generation of internationally recognized South African filmmakers.